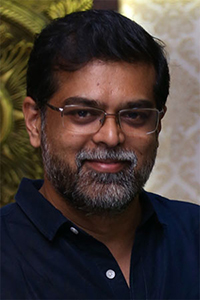 Amogh Sule, Partner.
He is a graduate of Sir J.J. College of Architecture, comes with resounding knowledge base gained through an experience of 23 years.
His strength lies in understanding, relating with and transforming the client's aspirations into reality. He believes in preserving the simplicity in design & keeping it non cosmetic which is achieved through a minimalistic outlook. His patient and focused approach helps in creating unique concepts and ideas.
Being associated with major multinational financial institutions & corporate houses, his contribution has enhanced his repository resulting in a culmination of articulate response and excellence in design.
Owing to his long and outstanding career in architecture and interiors with leading design practices, he now leads the company with an ardour to excel in design.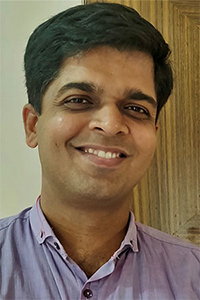 Pritish Ghamandi, Partner.
He is a qualified Interior Designer from College of Architecture, Nasik.
He comes with a vast experience of 20 years in working with major multinational companies through leading design practices.
A brief stint in the Middle East has given him the exposure on international design.
His in depth knowledge on the subject & hands on experience on execution of projects helps modez deliver the best results.
Leading from front, he has handled  many high end design projects which have been well received by the users.
modez team